RSVP
__________________________________________________________________________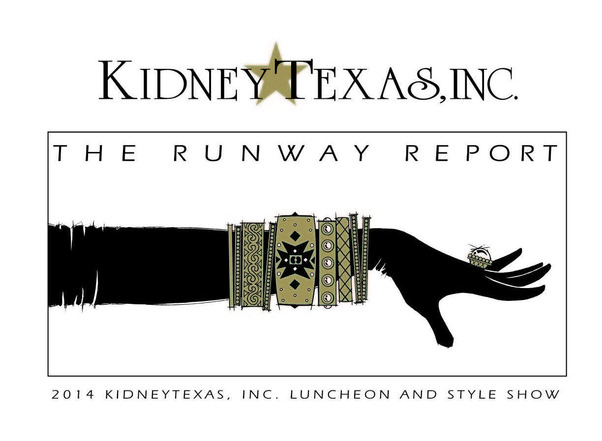 Save the Date!
Kick-Off Party
At

PLAZA AT PRESTON CENTER
Tuesday, April 8, 2014
6:00 – 8:00 p.m.
Bring your husband or significant other!
I n v i t a t i o n to F o l l o w
Many Thanks to
TOOTSIES, 2014 Presenting Fashion Sponsor
for KidneyTexas, Inc.
Participating Fashion Sponsors:
KidBiz
Pockets Menswear
On April 8-10, Tootsies, Pockets Menswear and KidBiz will
rebate 10% of sales to KidneyTexas when customers mention KidneyTexas.
CLICK HERE to Purchase Online or
to Download Underwriting Form

Got an item for our raffle?
CLICK HERE for donation form